If you've been working with Mac and then changed to Windows, you might have run into a problem – no color labels. On a Mac, it is convenient to tag folders with colors – this is a built-in function, on Windows, there is no such. But there is a solution – it can be done with Folder Marker, a software that will help to make folders of different colors. Read this article and see how to color-code folders on Windows like on Mac!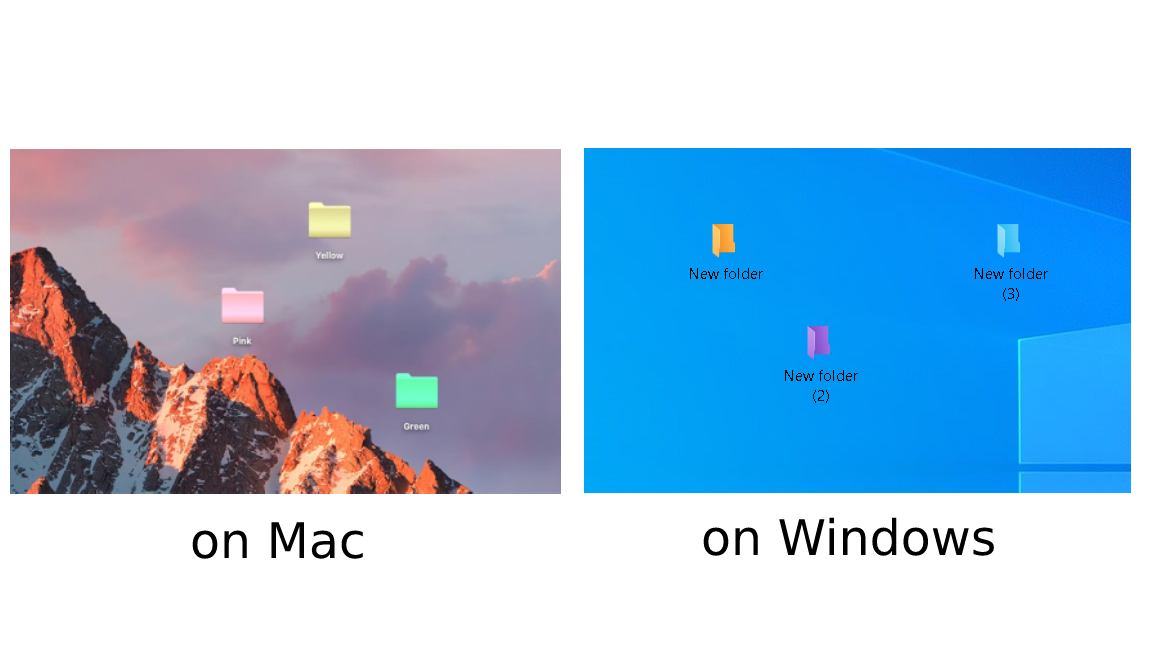 ---
Color-code folder software for Windows
What is a Folder Marker? It is a small utility that helps to organize your documents by color-code and labeling folders. Plus, there are functions of sorting and filtering.
Basic features:
one mouse-click and you have a folder of color you need
label folders by priority (high, normal, low), by the degree of work complete (done, half-done, planned), by work status (approved, rejected, pending), or by the type of information contained in a folder (work files, important files, temp files, private files) – make your folder system
contains a User Icons tab: endless options that can be downloaded from the internet
can work with several folders at once
backs up existing folders on the computer.
---
Install Folder Marker
Visit an official site of a software – color-code folder software
Click on the Download now button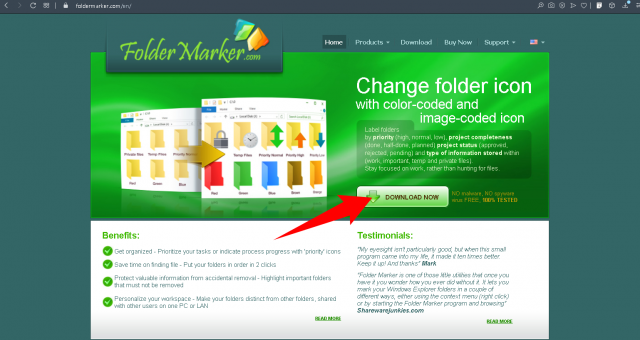 Install it by saving a file on your computer -> run the downloaded file -> then click Next, Next, Next, Install. Now you can use Folder Marker.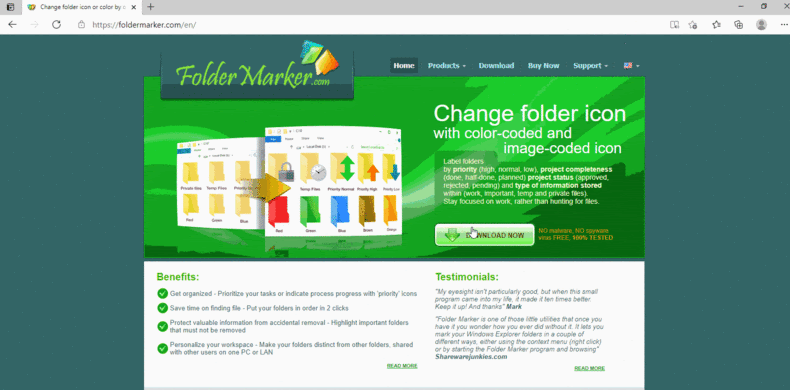 ---
Label folders with colors like on Mac
When you label a folder on a Mac, you can choose its color. So, why not add this possibility, with the help of Folder Marker, on Windows too?
COLOR LABEL FOR A FOLDER:
Choose a folder you want to color-code
Right-click on it
Select the color you want from the "Mark Folder" sub-menu.
Now you can see the result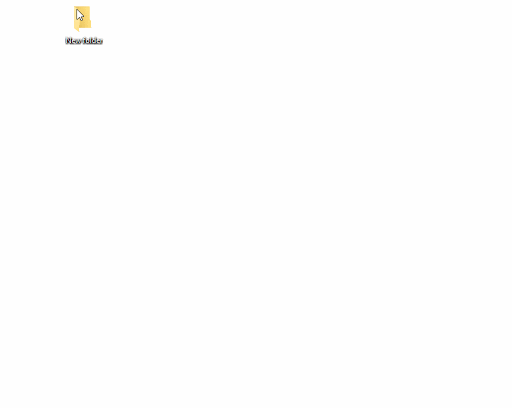 The result:

---
Sort and filter folders like on Mac
One more convenient, build-in future on Mac – the ability to group, search, and sort folders by tags. You shouldn't give it up too! Use a Folder Marker on Windows for this.
For a clear example, let's consider this situation – you have a folder with a color structure named "MyProjects" with 4 different color folders inside (ready projects – in green; doing now – in orange; new projects – in blue; urgent projects– in red).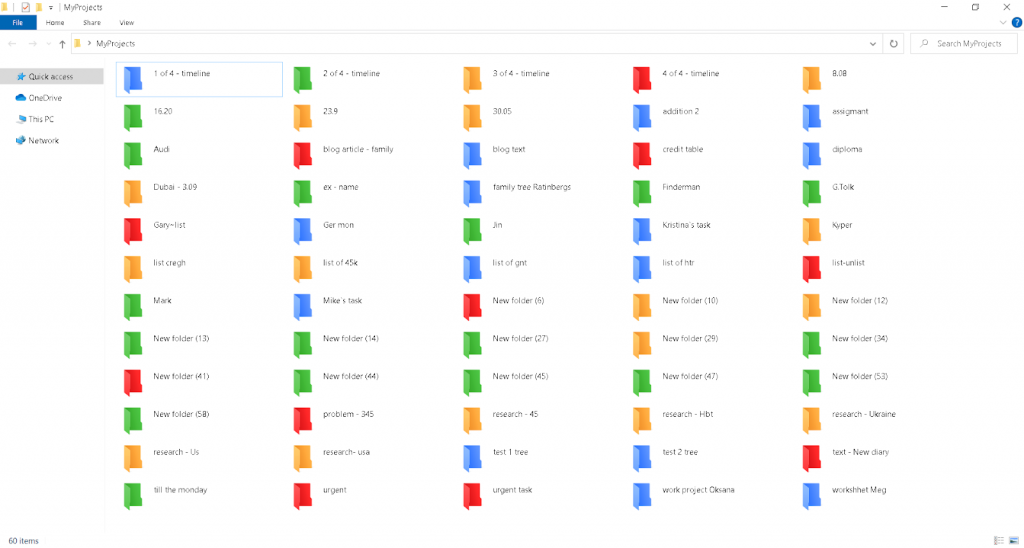 In this "Projects" folder there are dozens of color folders: it is hard to find what you need. This is where we need "Filter/Sort". But at first glance, it isn't so obvious how to use it, so let me teach you little by little.
---
Sorting
Open the "Projects" folder and click on the View tab -> Details

Right-click on the space where you see Type, Name, Size, then click on Tags. A new column will appear – "Tags".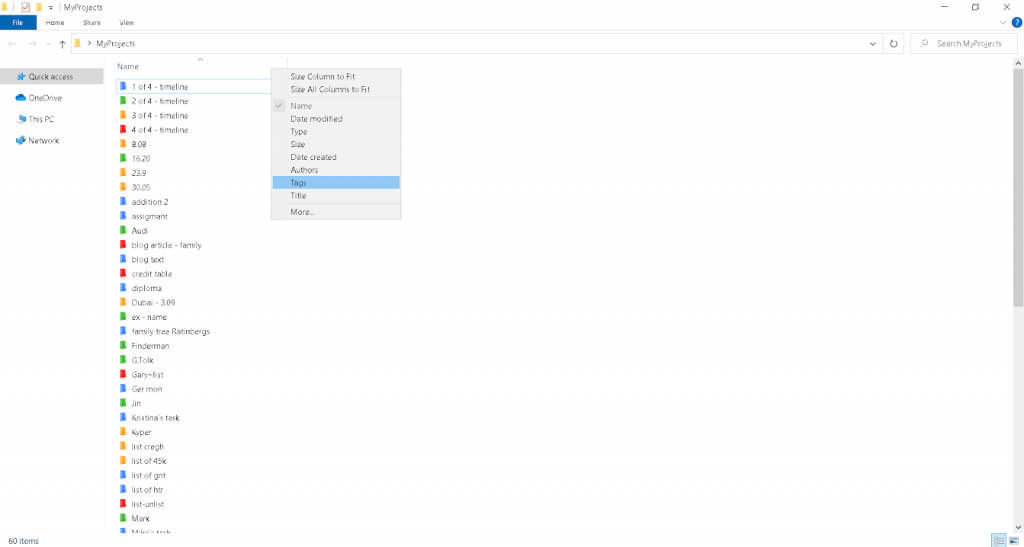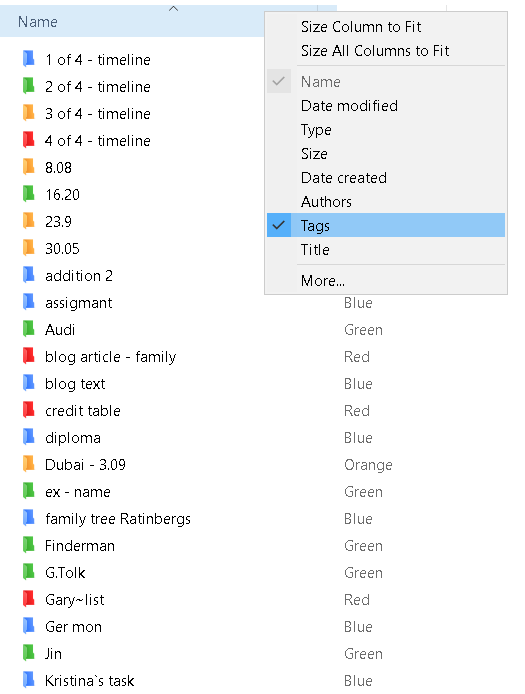 Click on a "Tags" column and see the sorting of the color folders
The result: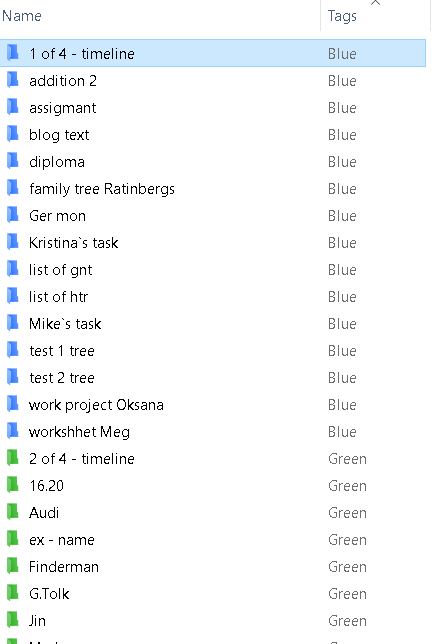 ---
Filtering
If you need to see red color folders, click near "Tags" and "Red". You see only needed color folders.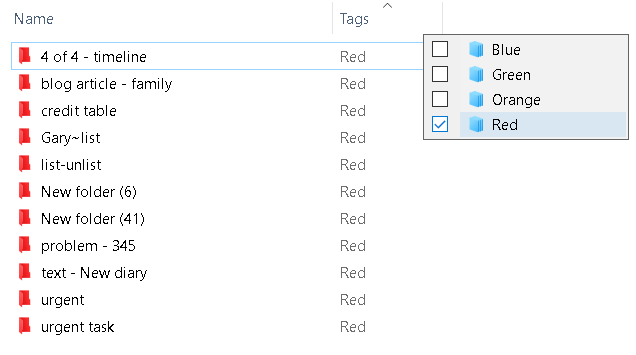 ---
Conclusion
With Folder Marker, you can not change your habits after Mac and keep labeling folders with colors to organize files. The color feature helps to identify needed documents quicker + categorize your folders based on the color. Changing the color can be done in two clicks, as we showed.
Also, check an article about the color-coded filing system – Color-coded Filing System.