Version 4.6 of Folder Marker is ready, and it supports Windows 11! Also, check re-drawn icon style, +13 added icons, increased speed, and more…
---
WHAT'S NEW IN 4.6 VERSION
Windows 11 support has been added. As we said before – "We are going to prepare folders in Windows11 style after Windows 11 is officially released". So, here it is – all the built-in icons were re-drawn to match Windows 11 icon style. Check them out: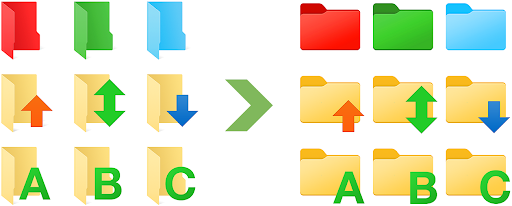 The "Additional" icon set was updated. We have re-drawn the App logos to the modern view and added 13 more icons. So now, the Additional icon set contains 75 icons for those Pro users who switched to Windows 11.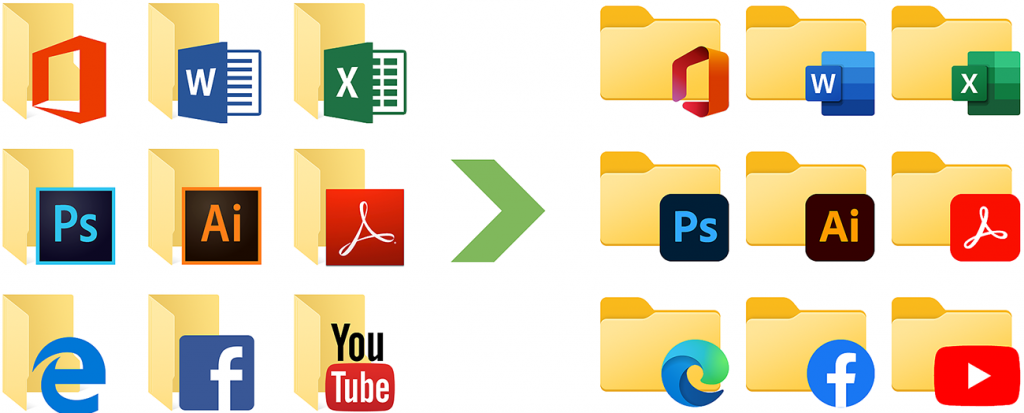 Optimized work with ICL files. Now Folder Marker applies icons from ICL files much much faster: speed increase might be up to 30x for ICL files with 500+ icons inside! This is especially important for the two sets that we are going to release very soon…Stay tuned!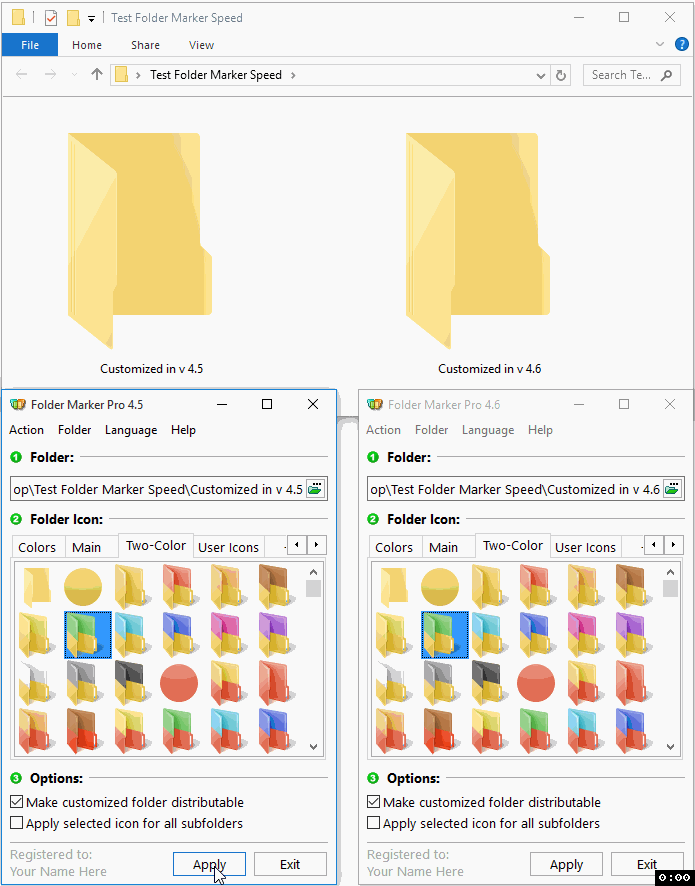 Updated translations: Brazilian Portuguese, Dutch, Filipino, French, Japanese, Portuguese, Simplified Chinese, Traditional Chinese, and Ukrainian.
Registration key checking algorithm updated. Now Folder Marker will fix some typical typos, which can be annoying, during entering the registration key.
---
More fixes:
Bug fixed: "Can't change the folder icon. You don't have rights to write to this folder." error if you assigned an icon to a network folder without the "Make Folders Distributable by Default" option turned on
Bug fixed: IconResource parameter was ignored in desktop.ini during icon customization
Bug fixed: Double-click on a custom tab that didn't allow you to rename it if you had not 100% size settings in your system
Bug fixed: No right-click "Mark Folder" menu on clean OS after installation
Bug fixed: Absolute path to the icon file in desktop.ini if "Make customized folder distributable" option is turned on
Bug fixed: The file name was used as a Tag instead of an icon name when the icon was assigned from the ICL file
Bug fixed: Access violation error in Pro version 4.5.1.
Download the latest 4.6 update
---
WHY IS IT WORTH UPDATING?
Adapted for Windows 11, the Folder Market will satisfy the wishes of those who have already switched to the new version and were waiting for a program update. Re-drawn icons will delight regular users with fresh styles that match Windows 11 design. These are Landscape folders that many have asked for in the reviews.
For Pro users that switched to Windows 11 – new 13 Additional icons
Increased speed of the program which make dealing with folders more convenient: save time, nerve system and speeds up the organization of the workplace
This update is free for those who bought the Folder Marker license on 02 November 2020, or later.
Even if the trial time in previous versions has already passed – all users have a standard 30-day trial in the new version.
and
The Folder Marker allows you color-code or image-code folders just in 2 clicks. It makes your computer stuff more organized: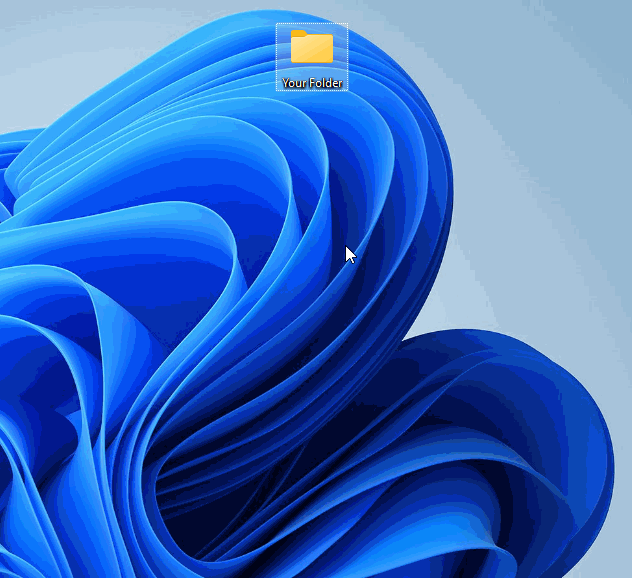 ---