Recently we've found a question from one of the users on StackOverflow about how to change a file icon on Windows:
I know how to change an icon for a whole file type using registry and file type association. I also know how to change an icon for a separate folder using desktop.ini file.
My questions is whether it is possible to change an icon for one specific file, let's say one .doc file?
I cannot find a way doing it, yet some upload programs seem to be able to change an icon of the currently uploaded file, while all other files of this type stay with the standard icon. How do they do it?
FileMarker.NET Pro will be helpful in solving the asked question, and on this article, we want to share in detail how File Marker Pro can change a file icon on Windows 10.
Color-code or image-code your file icon on Windows 10 in two clicks

FileMarker.NET is a Windows-based program to change file icon images and mark files with either icons or color. Using FileMarker.NET you can apply a combination of color and label to a file you need just in two clicks.
Just right-click the file you want to mark, and choose the icon you want from the popup menu.
Check how it works: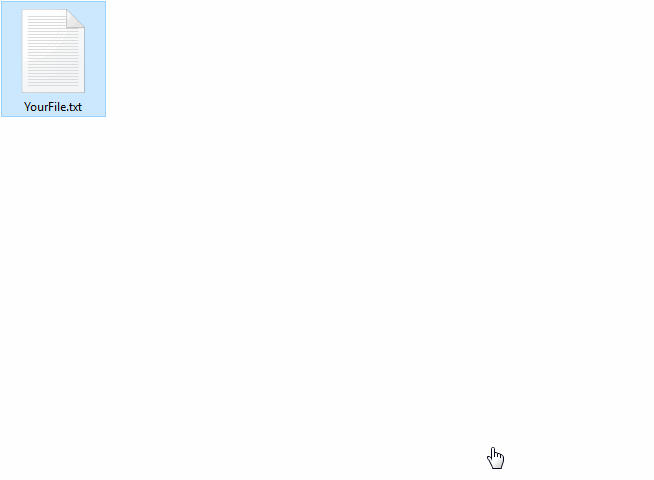 Why you might need change file icon of the individual file and how it helps
It the question the user mentioned change an icon for one specific file, while all other files of this type will stay with the standard icon. This is helpful for the users who work with the files of one type mainly and want to organize the bunch of the same looking files somehow.
For example, if you are layer, most of the time you see folders with dozens of DOCX files inside. They are visually very similar and the only way to distinguish the files is their names. So you need to develop some kind of the naming system to have the ability to find the needed file.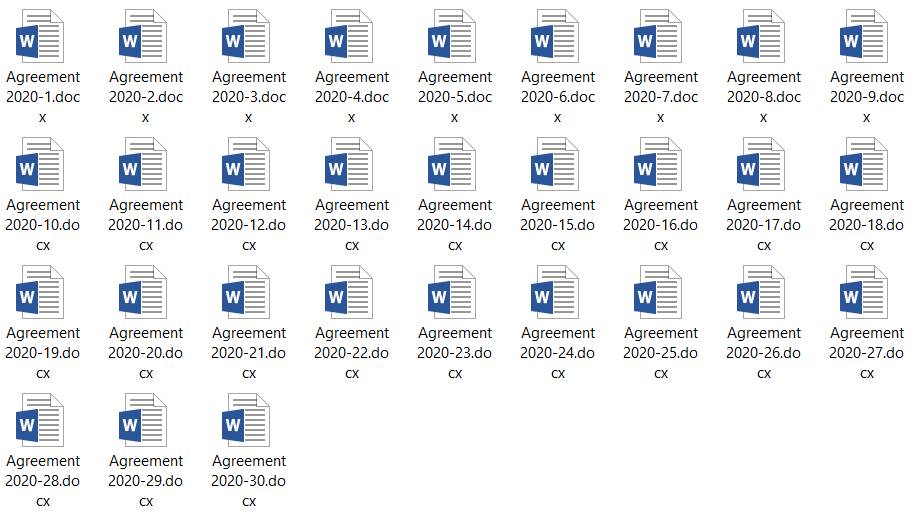 But if you have the ability to label an individual file, you get the additional way to organize your files. For example, apply red color to files with a deadline, or color files in green when the work there is fully completed.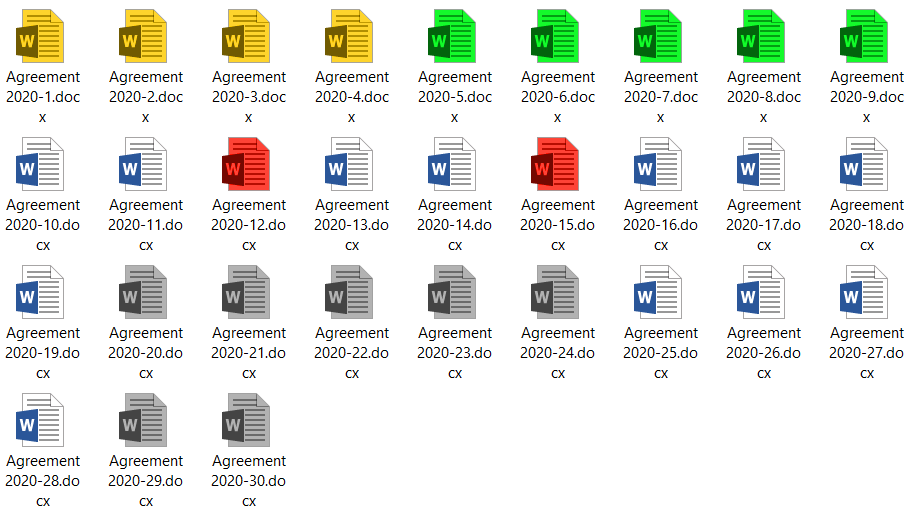 99+ options to change file icons build-in
So, color-coding or image-coding of the individual files helps you to find needed files faster and makes your computer stuff more organized. FileMarker.NET Pro is specially made to make such an organizational process as easy as it could be.
FileMarker.NET Pro contains 66 professional icons build-in and can mark files by:
priority (high, normal, low);
degree of work complete (done, half-done, planned);
work status (approved, rejected, pending);
type of the information contained in a file (work files, important files, temp files, private files, etc).
Speaking about file color change, there are available all the rainbow colors of normal, dark, and light states. And you can also combine color-coding with image-coding (f.ex. green half-done work).
So, you have more than 99 variations for professional file management, but if this is not enough for you, you can use your own, by adding custom icons to the software.
Conclusion
FileMarker.NET Pro is a good solution for those, who need to colorize the individual file or change a file icon of a separate file to represent the file's state. The solution work in Windows 7, 8, and 10.
The Pro version has a 30 days trial period so you can test it before you buy. And File Marker also has a 100% free edition with limited functions. Give it a try.